ごあいさつ
---
当社は、クライアントの皆様のコミュニケーション課題に対して、最適なソリューションを提供することを通じて、より豊かな社会生活の実現に貢献するということを経営理念に掲げております。おかげさまで近年は、多くのクライアントの皆様とのマーケティングコミュニケーション上の課題に関するパートナー業務が増えました。
 いま、コミュニケーション環境は、デジタルイノベーションの進展で、従来のマスコミ四媒体中心からインターネット広告などへコミュニケ-ションツールの選択肢が広がり、日々進化する環境にあります。こうした状況の中で当社は、デジタルコミュニケーションの分野で様々なプレイヤーとともに先進的な取り組みを切り開いていきます。
 このほか、当社の強みである、コンテンツ開発、生活者の移動行動に関わるマーケティング・ノウハウ、企画力と実施運営力を兼ね備えた統合プロモーション、さらには「地域創生のソリューションなどについても怠らず磨きをかけていきます。これからもチャレンジを続けるデータデジタルデザインを、どうぞよろしくお願いします。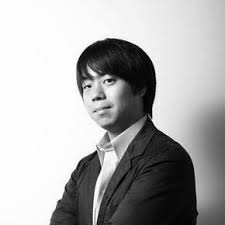 株式会社データデジタルデザイン
代表取締役 漆畑慶将
---
Our corporate vision is to contribute to the achievement of increasingly affluent and satisfying social life by providing optimal solutions for the communication challenges of our clients.
In addition to managing transit media for JR East and acting as the JR East Group's housing agent, we have been fortunate in recent years to become partners in meeting the marketing communication challenges of a large and rising number of clients. In the spring of 2017 we opened the Chubu Branch Office and the Kansai Branch Office in the Chukyo and Kansai areas.
The communications environment is evolving daily as the development of digital innovations is broadening the options for communication tools, moving away from the formerly central four conventional mass media (newspapers, magazines, radio, and television) to new media such as Internet advertising. Along with the various other players in this field, we will continue to introduce initiatives in digital communication.
In addition, we will work unceasingly to refine our company's strengths of contents development, marketing know-how in relation to consumer movement behavior, integrated promotion that combines competence in planning, execution, and operation, and area-intensive solutions developed and cultivated together with JR East in accordance with its declaration "Thriving with Communities."
I greatly appreciate your continued support for East Japan Marketing & Communications as we persist in meeting the challenges of today and the future.
Keisuke Urushibata
President
Data Digital Design, Inc.